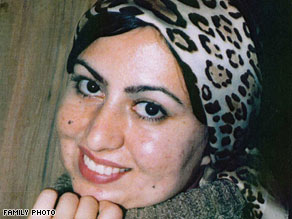 The courts of Iran plan to hold up an "eye for an eye" conviction. You won't believe this story, as I hardly can. Americans seem pretty split on the issue of the death penalty, but most agree that it is reserved for the most morbid and gruesome killers.

However, a woman in Iran-- who lived to take her attacker to court-- wants the man who poured acid on her eyes to be punished the same way. And the court agreed!

Her name is Ameneh Bahrami and she is now blind after a man she was not interested in marrying poured acid on her face. His name is Majid Movahedi and he claims he did it because he "loves" her. Both of these people really need an education in how to treat people!

Bahrami wants Movahedi punished in what CNN called "the ancient punishment of 'an eye for an eye,' and, in accordance with Islamic law, she wants to blind Majid Movahedi, the man who blinded her." A court of law actually honored her request by sentencing him in 2005 and rejecting his appeals since then.

CNN further reports, "Attack victims in Iran usually accept 'blood money': a fine in lieu of harsh punishment. With no insurance and mounting medical bills, Bahrami could've used the cash, but she said no. 'I told the judge I want an eye for an eye,' Bahrami said. 'People like him should be made to feel my suffering.' "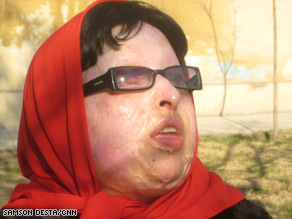 The court decides that Movahedi did in fact commit the crime. They decide it is wrong to pour acid in a person's eyes. Good. We all agree. Oh wait a minute... now the court will do what it just declared "wrong" and "illegal" by punishing the man with drops of acid in his own eyes.

Granted, I pity the poor girl who is now blind. She had every right to take her attacker to court, to seek punishment. But will "an eye for an eye" be true justice?

(Photos from CNN, above: Bahrami before her attack; below: Bahrami after her attack.)